Brad Metzger Restaurant Solutions
Recruitment Marketing Coordinator Los Angeles CA
Salary: $ – $
Does this sound like you?
Brand Awareness. Social Engagement. Resourceful. Tech Savvy. Creative. You love people and food and now you're ready to bring your passion and skills to our growing recruitment team and pioneer a new position in Recruitment Marketing. You have a gift for storytelling and know how to reach and engage your audience on a human level through search, social, text and email. You think strategically about messaging and roll up your sleeves to execute campaigns. If you'd love to help us attract great candidates who fit our clients' needs, we'd love to meet you!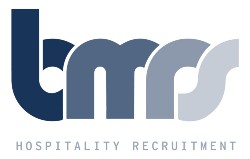 BMRS Hospitality Recruitment (www.restaurant-solutions.com) is a Southern California based placement firm that finds top culinary talent for longtime clients including: Sprout LA (Rose Café, Republique, etc.), Wolfgang Puck Fine Dining Group, The Lucques Group (Chef Suzanne Goin), The Rustic Canyon Family of Restaurants (Cassia, Milo & Olive, Huckleberry), Curtis Stone (Gwen, Maude), The Peninsula Hotel and many more!
BMRS Clients and Candidates include Food and Wine Magazine Best New Chefs, James Beard Award winners and Michelin-Starred restaurants. BMRS is also the Founder and Producer of the annual LA Chef Conference (www.lachefconference.com), a leading industry conference in conjunction with Media Partner Food & Wine and Charity Partner The James Beard Foundation.
Check us out on Instagram @bmrsfoodjobs
Currently we are looking for a Recruitment Marketing Coordinator who will primarily work from home. This is an entry level role that will focus on brand awareness, social engagement and candidate sourcing—attracting quality candidates to help our recruiters fill jobs faster and easier. This role will also support the recruitment team with other administrative functions.
Responsibilities include:
Develop ongoing strategy and plan for social media consistent with company branding
Create and post content across all social media platforms
Develop strategy to source and connect with new potential candidates via various channels
Administrative duties, including resume revisions for candidates
Assist the team in writing job advertisements and job descriptions
Create social media content for special advertised positions
Assist in developing marketing materials and social strategy for LA Chef Conference or any industry events led by BMRS
Creatively develop promotions and partnership opportunities across social platforms or in conjunction with other companies within the hospitality industry
Connect and interact with prospective candidates when dining out and at industry events
Requirements:
Passion for and knowledge of the hospitality industry, restaurants and the Chef community
Genuine interest in people and the satisfaction that comes with helping them
Understanding of how voice and tone are essential to communication and brand perception
A knack for creative writing
Experience in a cross functional role and driving projects with senior management
Attention to detail, impeccable organizational skills, multi-tasking abilities, communication skills
Responsible and self-motivated individual with effective time management and prioritization skills
Curiosity and creativity to learn and try new things to make an even greater impact
Demonstrated ability to work in a collaborative team environment
Ability to own multiple tasks or projects concurrently with changing priorities
Creative problem solving skills with an innovative mindset
A genuine interest in social media with the ability to attract followers and keep them engaged
Proficient in use of computers and Microsoft Office
Experience using Canva or other graphic design software
NO PRIOR RECRUITING EXPERIENCE REQUIRED. We are open to a rising star!
Experience working in restaurants in any capacity preferred
This is a very special environment and we are very passionate about what we do! We are a very tight knit group that functions 100% as a team.
Compensation will be paid hourly plus benefits. This role is Los Angeles based. Applicants must be based in the Los Angeles area or open to relocation.
Thank you for your interest!
We are an equal opportunity employer. All qualified applicants will receive consideration for employment without regard to race, color, religion, sex, sexual orientation, gender identity, national origin, disability or veteran status