Brad Metzger Restaurant Solutions
Pokeworks – Director of Culinary Irvine CA
Salary: $ – $
A new opportunity from BMRS Hospitality Recruitment
Director of Culinary for Pokeworks in Irvine, CA!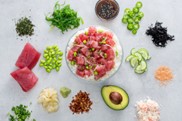 Pokeworks was founded in 2015 with the simple mission of spreading a love of poke – the crisp, fresh, healthy Hawaiian favorite – with the world. Pokeworks' innovative Poke Your Way™ approach is groundbreaking, offering guests limitless ways to customize their poke order to match their eating preferences including vegan, gluten-free, and other mindful diets. The Poke Burrito has developed a cult-like following, much like Pokeworks' proprietary sauces, which range from sweet and spicy to savory. Pokeworks believes in living a healthy lifestyle and eating meals made from the freshest, highest quality ingredients from sustainable food sources. In 2022, the brand was honored to be named the "Top Poke Franchise" by Startups Magazine. Pokeworks has quickly expanded to become the leading fast-casual poke brand in the world with three consecutive years on Fast Casual's "Top 100 Movers and Shakers" list. The brand has more than 60 locations across 20 states, with Taiwan, Mexico and Canada coming soon. For more information, visit pokeworks.com or follow Pokeworks on Facebook, Twitter, Instagram and TikTok.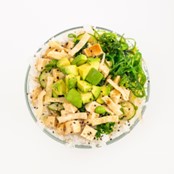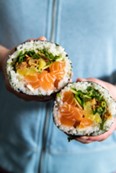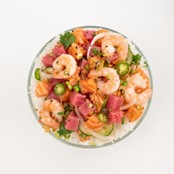 The Culinary Director is at the center of Pokeworks innovation strategy to drive transaction and sales growth by extending our menu through new offerings and a consistent pipeline for limited time offers. The incumbent needs "big picture" acumen combined with an understanding of culinary development, business management, and operations execution. Prior experience developing and scaling products across distributed national and international franchises is essential. This role is an integral part of the corporate team and requires an individual with a collaborative personality capable of interacting with other departments effectively. The Culinary Director is based out of Irvine with light local travel. Looking for a background in R&D, casual and/or QSR service model, and well versed in fresh seafood. Experience with Asian ingredients is a plus! Compensation includes base salary, medical benefits, and PTO plan.
Please do not reach out to Pokeworks directly. Qualified applicants will be contacted.
Brad Metzger Restaurant Solutions (BMRS), a Southern California based Hospitality Recruitment and Placement firm, has established relationships with and represents the most acclaimed independent fine dining restaurants in the U.S., celebrity chef restaurant groups, casual restaurant companies, luxury hotels, country clubs and distinguished private chef clients. www.restaurant-solutions.com