Brad Metzger Restaurant Solutions
Director of Operations for Choicelunch Northern & Southern California
Salary: $ – $
A new opportunity from BMRS Hospitality Recruitment
Director of Operations for Choicelunch!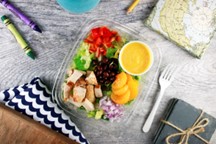 Choicelunch is the leading provider of high quality meals for top private schools and academies across California. Co-Founders Ryan Mariotti, Keith Cosbey, and Justin Gagnon were all best friends in college when Justin's parents reached out to enlist his help with their small catering company. They soon took over running this versatile, impactful program to enhance the quality of children's school lunches. Since 2003, the trio has revolutionized the way children eat in school and how the services are provided.
The company is innovative and have been food-tech since inception – before it was even a thing! They pride themselves on finding creative solutions to existing challenges through a mix of technology, efficiency, and elbow grease. 
Choicelunch uses whole ingredients, sourced responsibly with no trans fats, artificial dyes, nitrates, hydrogenated oils, or artificial sweeteners. The food is produced fresh daily across three production kitchens in Northern and Southern California.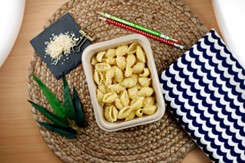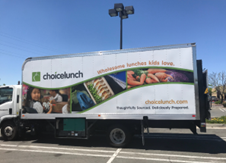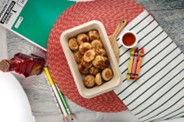 The team is looking for a Director of Operations that is resourceful, analytical, and thrives in a highly collaborative environment. This role will be primarily focused on physical operations, with secondary emphasis on procurement and R&D. They are looking for a true leader who isn't just overseeing, but assessing and implementing new SOPs & technologies to make operations more efficient. Choicelunch foresees this role traveling to visit each kitchen on a weekly basis to establish rapport and identify opportunities for development within the operations. If this person is based in Southern California, they'd be traveling up to Northern California once a week – vice versa if based in Northern California. Schedule will be primarily Monday – Friday with major holidays off. This is a great opportunity for a culinary candidate with a background in high volume production, commissary, and/or fresh goods manufacturing experience. Understanding of Six Sigma and/or Lean Manufacturing Principles is highly preferred.
Compensation includes base salary, medical, dental & vision insurance, 401k with employer matching, PTO + paid holidays.
Please do not reach out to Choicelunch directly. Qualified applicants will be contacted.
Brad Metzger Restaurant Solutions (BMRS), a Southern California based Hospitality Recruitment and Placement firm, has established relationships with and represents the most acclaimed independent fine dining restaurants in the U.S., celebrity chef restaurant groups, casual restaurant companies, luxury hotels, country clubs and distinguished private chef clients. www.restaurant-solutions.com